November 4, 2022
Charlotte, N.C.- The 2022 MarCom Awards, one of the world's largest, most-respected creative competitions announced that Alliance Sales and Marketing won in three categories. The award-winning work included Platinum for co-branded video for a thematic campaign centered around the flexitarian lifestyle, Gold for blog writing, and Gold for a co-branded shopper marketing campaign that ran at Albertsons. This marks the fourth award Alliance has earned in 2022.
Video
As the flexitarian lifestyle is new to many consumers, the agency developed and shot a video for a thematic campaign for The Giant Company, Giant Foods, and the participating brands. To engage the audience, the video included a humorous plot line depicting what the term flexitarian implies. The participating brands were featured throughout the video, sharing flexitarian food options available at the retailer.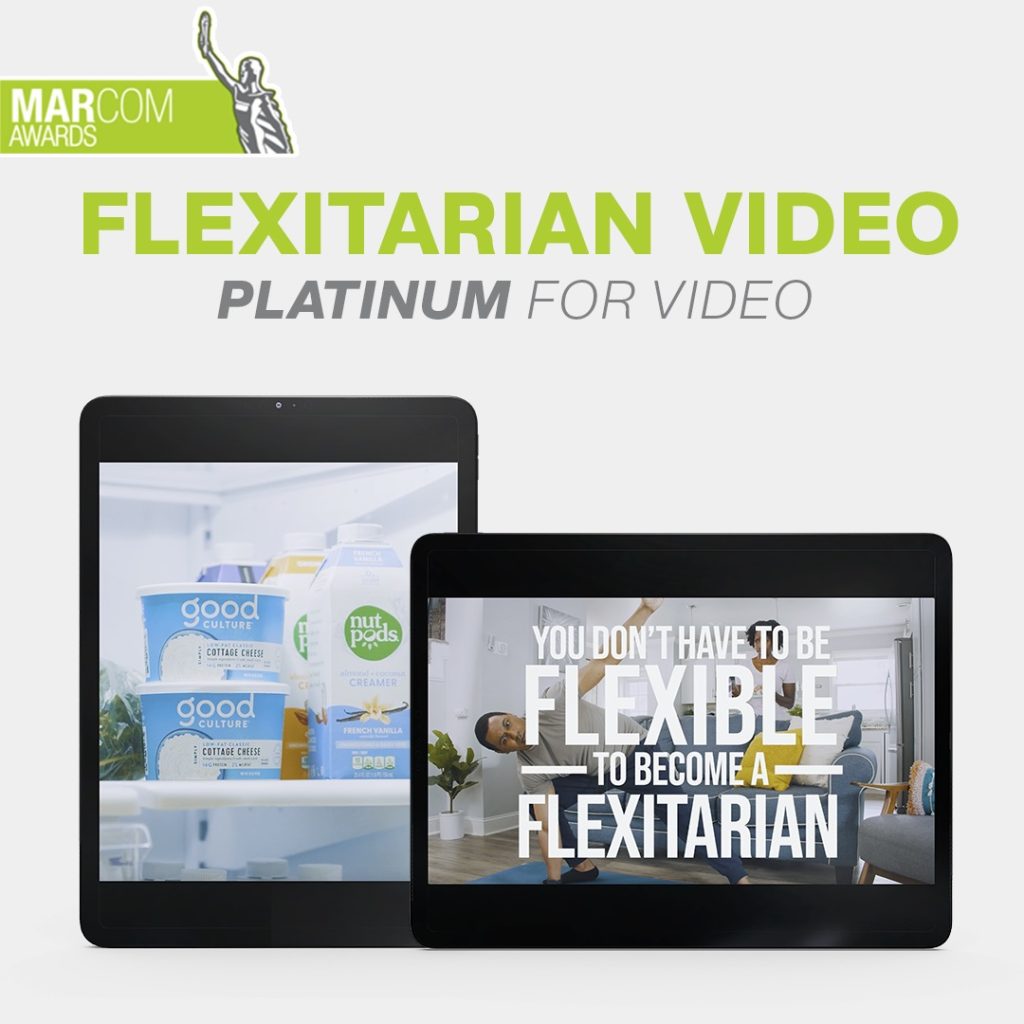 Blog Writing
Grounded in research and expertise, the blogs are written about current trends and market strategies within the CPG industry. The blogs provide readers with industry updates, education, and resources, while assisting in increasing website traffic.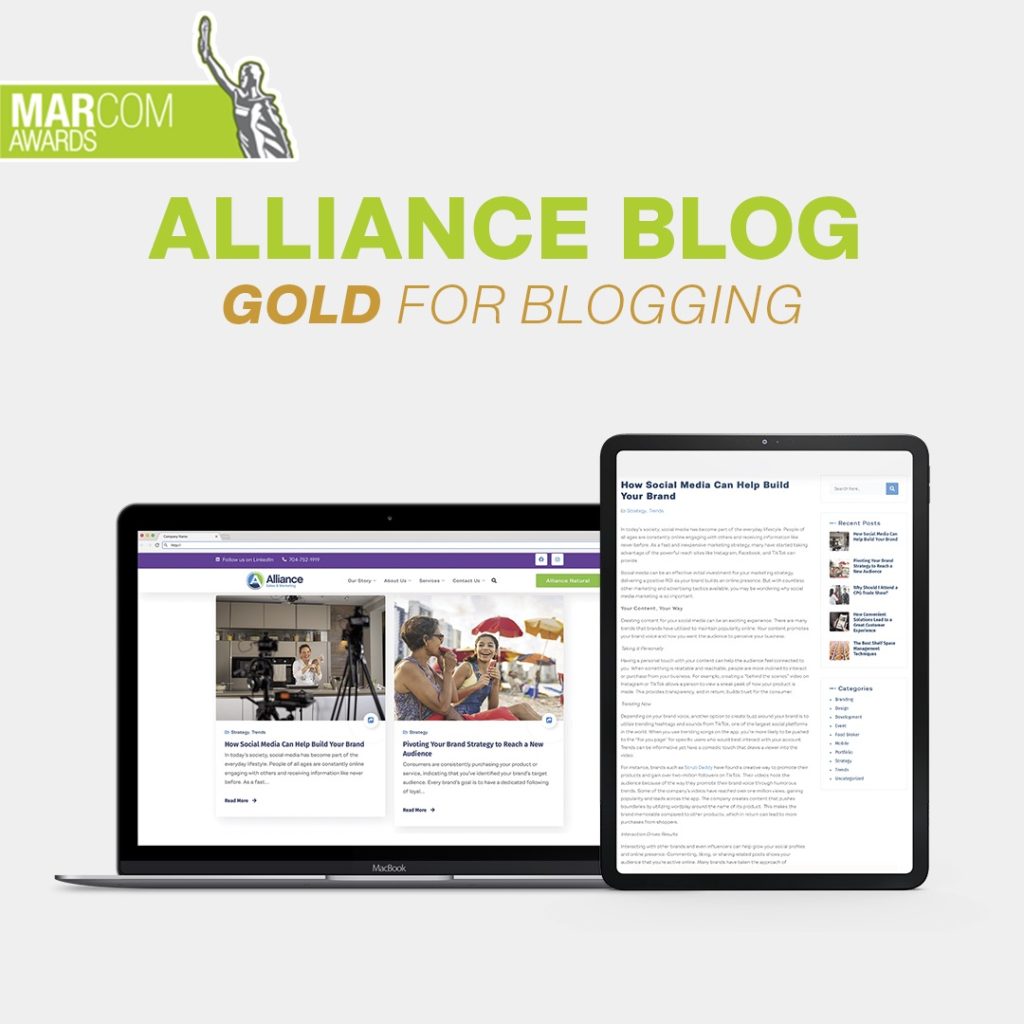 Shopper Marketing
Alliance Marketing developed a co-branded campaign that targeted Gen Z audience interests utilizing consumer research, market and retailer data, and testing strategies. The "Hanger Management Kit" was created to grow a key demographic through an immersive omni-channel experience for Albertsons and featured the brands Stash Tea, Nicks, White Castle, and Fisher Nuts. This campaign leveraged sample packs left in students' dorms for move-in day, a custom landing page, influencers, QR codes, and retargeting capabilities with Alliance components featuring bright and vibrant specialized creative.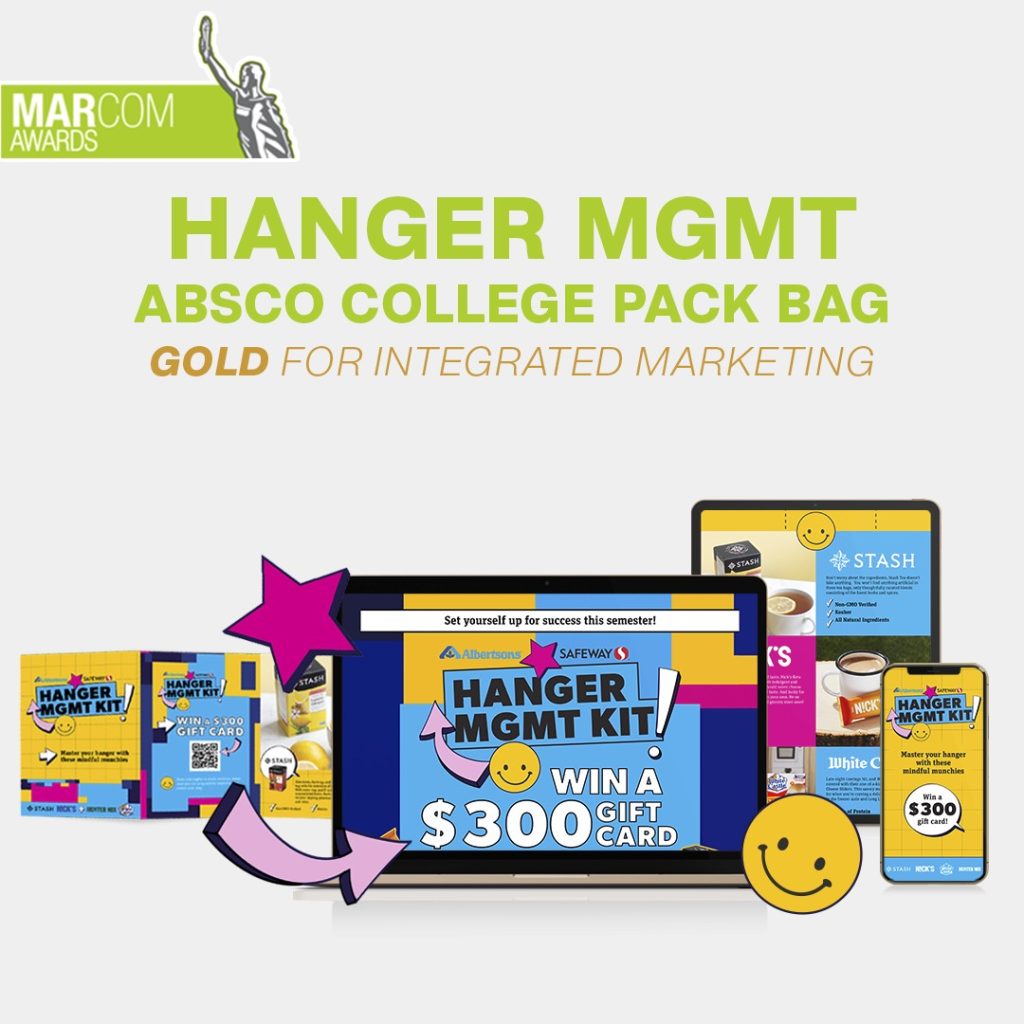 "It is an honor to be recognized for our marketing work in building CPG brands," says Kirsten Barner, Senior Director of Marketing. "The Alliance Marketing Agency is passionate about finding new and impactful ways to reach consumers through our data resources and analysis, retailer partnerships, and innovative creative."
About Alliance Sales and Marketing:
Representing food and beverage brands in conventional, natural, specialty, ecommerce, and convenience, Alliance impacts the CPG industry by remaining the leader in food brokerage and marketing services. Based in Charlotte, NC the team of talented professionals focuses on collaborative relationships and proprietary data analytics to help grow brands across the country. For more information, visit alliancesalesinc.com
Media Contact
Francine Castillo
Marketing Communications
980-254-6290