Alliance Sales & Marketing's Instacart Advertising Services leverage our CPG industry knowledge to maximize your return on ad spend and drive record sales on Instacart.
It's no secret that online grocery orders are booming. Instacart has been at the forefront, scaling to meet consumer's demands. If you're not advertising on their platform, you're missing out on sales by not taking advantage of the exponential shift to online grocery.  To build relevancy among your consumers and to compete in your category, a strong Instacart advertising strategy is essential.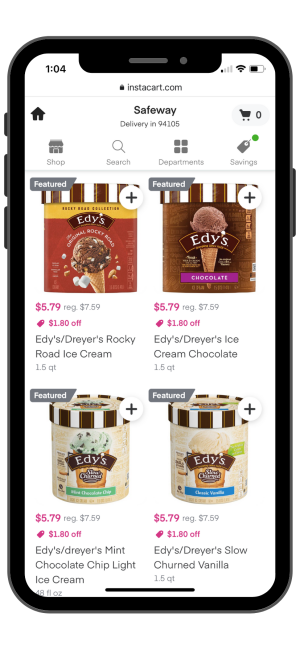 Alliance & Instacart Advertising
With over 15 years of experience in the CPG space, we have an unbeatable knowledge of the grocery landscape that's powered by our access to retailer data sources like IRi, Nielsen, and Spins. Our full-service Instacart advertising services increase sales, reveal new data and insights, and grow your basket penetration. 
Here's What You Can Expect:
Fill Out the Form.
Get a Free Quote
Ready to grow your brand with Instacart? Let's chat.