It is no secret that sustainability has become an important component of business strategies worldwide. Organizations everywhere are now incorporating ethical initiatives to help better the environment and their customer's lifestyles. As preferences evolve toward conscious consumption, it's critical that firms discover ways to incorporate sustainability into their operations.
Sustainability Within the Industry
The corporate social responsibility (CSR) business model refers to a company's policies and activities that are aimed to improve the world. The goal is for the organizations to be a part of philanthropic causes and social values. The four main components of CSR include environmental, ethical, philanthropic, and economic responsibility. All these components work together to build a sustainable business practice.
Having CSR programs within your business model can also benefit an organization. This allows you to show consumers you're willing to take that extra step to positively impact society. Not only does volunteering benefit the community, but it also allows employees to give back and connect with their co-workers.
The Conscious Consumer
One of the top concerns consumers now have is the health of the planet. A study by TD Bank's Annual Consumer Spending Index reveals that 58% of Americans labels themselves as conscious consumers. Conscious consumerism has grown over the years, with people expecting transparency and zero-waste initiatives from consumer brands. Consumers want reassurance that their purchases have a positive impact. Providing clear labeling gives consumers the transparency they need to make a confident purchase.
Your Brand's Competitive Advantage
Creating sustainable initiatives not only has a positive impact on the environment, but for your brand as well. Having socially responsible practices can boost employee satisfaction and retention. Your brand's identity is positively impacted by CSR initiatives because it helps increase your consumers' trust and respect of your brand. There is a positive social impact a brand can make in the industry. We all have the capability to meet needs in the present without compromising our future.
The Circular Economy
Brands are now switching to a more sustainable production method. The circular economy is defined as a production and consumption model that encourages people to share and recycle existing materials and products. In doing so, this extends the life cycle of different products. Shifting to a circular economy delivers benefits within the supply chain, environment, innovation, and economic growth.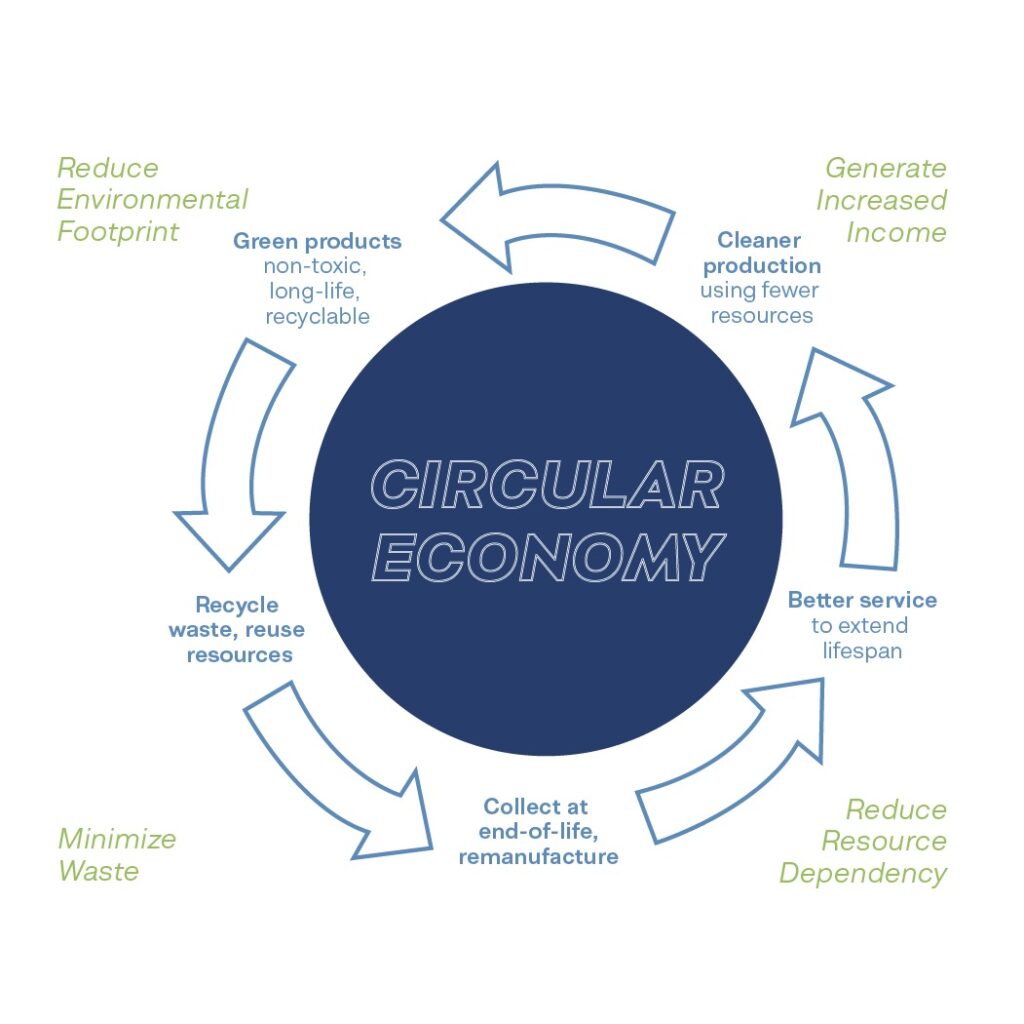 The Power of Packaging
Many people have become more attentive to the the impact of their purchases throughout time. According to a Nielson study, 66% of consumers are willing to pay more for a product from a sustainable company. Eco-friendly packaging has many benefits, such as consolidating storage and lowering shipping costs. This in return helps minimize waste and it enables you to save money on shipping long term.
Recycled Packaging
Eco-friendly packaging made from recyclable materials is one of the best ways to incorporate sustainability into your business plan. Landfills and oceans are filled with waste daily. Recyclable plastics are a better option when considering packaging products. Using recycled packaging for boxes, mailers, or containers helps prolong the life of used materials. Another great example of recycled packaging is paperboard cardboard. This material is lightweight and easy to cut and shape, making it perfect for shipping items.
Plant-Based Packages
Plant-based options are not only a growing trend in the food industry, but the packaging industry as well. Depending on your packaging preferences, materials made from cornstarch or mushrooms are very durable. If you are shipping food items to grocery stores, use bioplastic materials. This way, you can ensure the package can protect your product in transit without affecting its flavor.
Plastic Alternatives
Common recyclables that are either biodegradable or compostable are great materials that have less effect on the environment. Often compostable packaging is made with a plant-based polymer that provides easy breakdown in a compost. Depending on materials, packages can break down from 90 days to 180 days.
There are multiple solutions that organizations can incorporate into their sustainability initiatives. For example, the brand Maxwell House has reinvented its single-use coffee pods to be 100 percent compostable. By decreasing waste without compromising production, Maxwell House shows that sustainability is a realistic industry goal.
A Look into the Future
Environmental issues are one of the most complex challenges we all must face. We all consume and purchase products every day resulting in large amounts of waste. Incorporating sustainable initiatives is an important element of a successful business strategy. Your brand can increase profit and growth while also working to improve the lives and success of future generations.
Alliance Sales & Marketing is a future-forward broker serving brands around the nation. Constantly moving towards innovation, we strive to discover new possibilities to grow as professionals, individuals, and as a team. We work towards a better future by enriching the lives of our clients and community. Get in touch with us today to take your brand to the next level.