July 28, 2022
Charlotte, N.C – Alliance Marketing, a CPG-focused agency, announced that it has been awarded the gold for the 2022 dotCOMM Awards for Digital Marketing and Communications Campaigns. Alliance developed a creative "Hanger Management Kit" targeting Gen Z at universities while partnering with Albertsons and Safeway to grow a key demographic for the retailer and participating brands Stash Tea, Nicks, White Castle, and Fisher Nuts.
Grounded in consumer research, market and retailer data, and testing strategies, the Alliance Marketing group crafted a campaign to meet Gen Z audience interests. The campaign leveraged a Y2K aesthetic that embraced vibrant color combinations, unexpected patterns, text overlays and movement in messaging, designs, and digital experiences.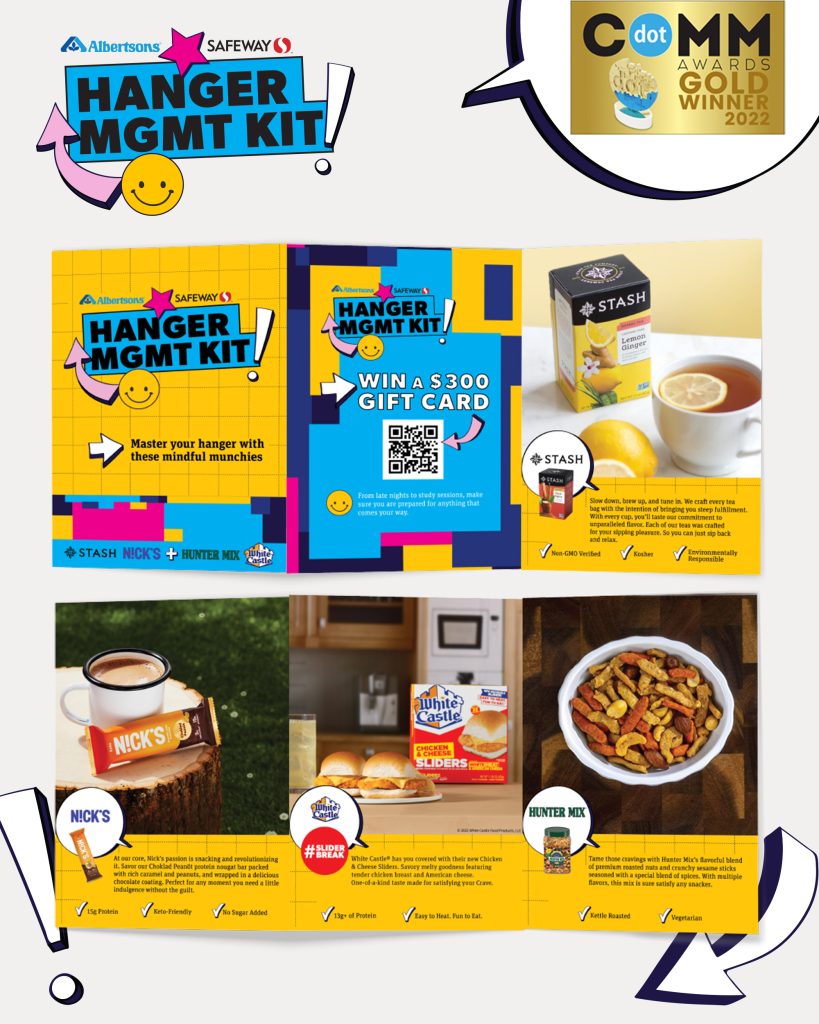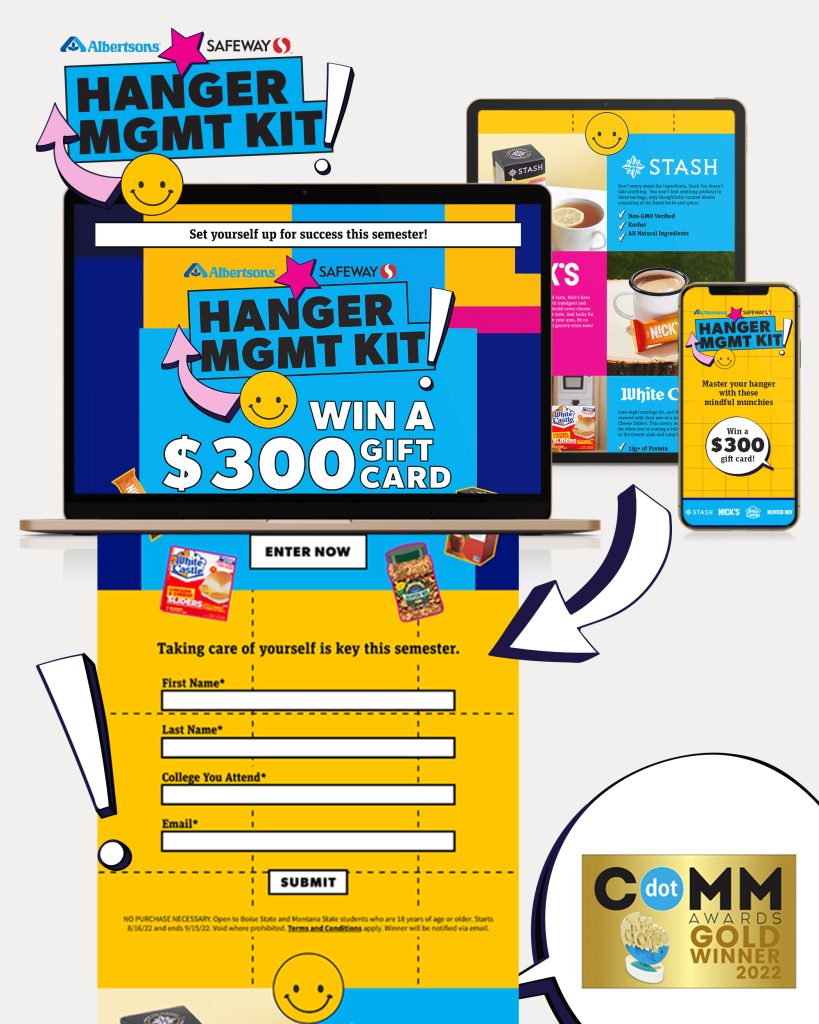 "We are grateful to receive the 2022 dotCOMM Award," said Kirsten Barner, Sr. Director of Marketing. "Our marketing team is, at our foundation, customer-focused. We are committed to creating an authentic connection with customers for both our retailer and brand partners. We are proud to develop effective campaigns through data-driven strategies, digital, shopper marketing, and exceptional creative work."
To learn more about Alliance's Shopper Marketing Program and Creative Services, visit: https://alliancesalesinc.com/services/consumer-marketing/
About Alliance Sales & Marketing:
Representing emerging and established food and beverage brands in conventional as well as natural and specialty grocery stores, Alliance is the leader in food brokerage services and marketing. Based in Charlotte, North Carolina, Alliance grows grocery brands through collaborative relationships, proprietary data analytics, and extensive industry experience. For more information visit, alliancesalesinc.com/ or connect with us on Linkedin.
Media Contact
Francine Castillo
Marketing Communications
980-254-6290