The reign of social media has become every digital marketer's opportunity to grow their brand. As consumers are constantly online, it's important for brands to leverage platforms like Facebook, Instagram, Pinterest, and especially TikTok.
TikTok's popularity has grown exponentially over the past two years, as influencers have taken over the online space. This social platform has become one of the best outlets for influencer marketing, paid media, and ecommerce. As the leading platform for video content, TikTok has attracted large audiences from Gen Z to Millennials and has jump-started many creators in different niche groups.
There is no denying that brands trying to market and sell a product or service will benefit from using TikTok. It might be daunting at the start but investing in content marketing, hashtags, learning the tricks of the algorithm, and utilizing influencers can boost brand growth like never before.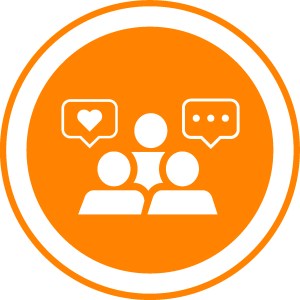 Content Creators
With over one billion active users, you have endless opportunities to increase audience reach. Content creators have built loyal fanbases on the platform who actively engage and listen to their video posts. As a brand, partnering with an influencer helps you boost your product's discovery to the influencer's audience. Social media influencers have built trust among their followers, which is great for brand promotions. Their target audience respects their opinions on trends, goods, and services. Having your company recognized or promoted in a video lets viewers know that your product is valuable to a thought leader.
Creativity Drives Conversions
Brands that align with specific creators' content have seen a huge increase in return on ad spend (ROAS). It's not just about generating a few likes; it's about driving sales. According to Upfluence, TikTok has influenced 67% of users to purchase a product after viewing a video. Relatable content and engaging advertisements peak audience interests and leads them to purchase.
Successful Content Marketing Strategies
Today, marketers agree that short-form video is one of the most successful formats on social platforms. To succeed on TikTok, you have to differentiate your content strategy from other current platforms. Short, entertaining, and engaging snippets of video draw an audience.
First, you must determine which KPIs to utilize to measure your campaign's success. For example, you can track brand awareness through video views or impressions. Tracking click-through rates and the number of sales utilizing promo codes can track customer conversions while video likes, shares, and hashtag usage determines brand engagement.
Boost Your Brand Through Authenticity
There are several ways to utilize TikTok's videos. When planning your content strategy with an influencer, think about what will build interest in your brand. Authenticity is key when creating videos. The audience wants to know the "truth" behind trends, tips, and different products.
Consumers today demand transparency. Filming authentic moments is a great way to peak audience interest. Creating "day in the life" videos are perfect for showcasing how your product fits into a person's everyday routine. Providing relatable content shows that you understand the wants and needs of your target consumer.
Do's and Don'ts
To develop content that resonates with your target audience and delivers a high engagement rate, it's best to embrace the influencer's creativity as they know their audience best. Utilize a content brief to provide guidelines including messaging must-haves. You can also include a mood board and your brand guidelines to inspire the content creator and give them insight into your brand's style and aesthetic. Here are some additional tips to remember:
Utilize branded hashtags
Find trending sounds and hashtags that relate and align with your brand
Encourage humor in content if it's on brand
Don't create the "normal" advertisement – you don't want people to skip your video
Don't have a script – authenticity is important
Work with trusted content creators in your niche
Remember a content marketing campaign has to be different from your other marketing strategies. On social platforms, you have the power to create the brand image you want. Leveraging the power of TikTok can be one of the most successful growth strategies to incorporate into your marketing plan. By compelling consumers to engage or, even better, try your product, you are pushing the consumer down the path to becoming a loyal brand advocate.